Nothing can beat the charm of watching 4th July Fireworks. Patriotic Americans held different firework events on 4 July in almost all the states and cities of America including Huston, Texas, Baytown, Florida, Las Vegas, etc.
However, the problem occurs when people need to find queries like 4 July fireworks near me. Despite the same cities and states, locations vary everywhere. For instance, if the previous year, Fireworks in Texas were held at the city center there are chances that next year, this will be held at Bellaire.
Moreover, finding fireworks around you is also important so that you can reach the nearest location to your residence saving time, fuel, and efforts of reaching a far-off place.
If you are also someone searching for Fireworks near you, here is all the information you will need or require, to reach the best firework near you.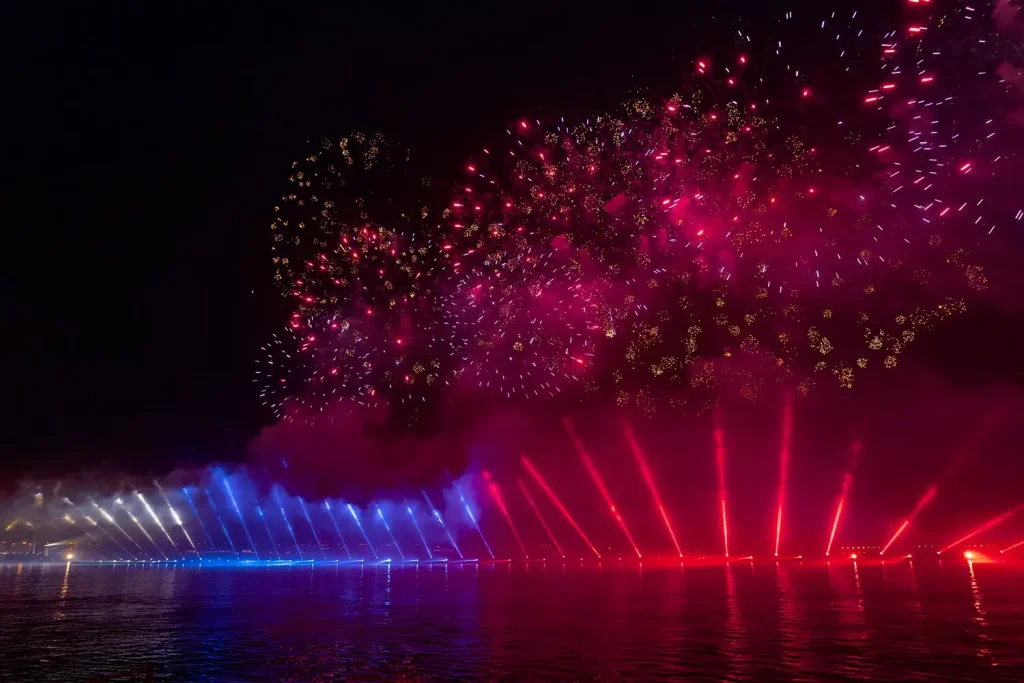 Best Fourth of July Fireworks Near me
During 2020 and 2021, all the celebrations around Huston were scaled down due to pandemic but this year, it's back with full force and zeal. As there was two years gap between the celebrations and people prayed long live America right into their homes watching movies without gathering so this year the celebrations are going to go to another level.
Here we are mentioning the best place to watch the fireworks this 4th of July around Woodlands down to Galveston and points in-between:
Some highlights of celebrations around the city:
You are not just enjoying the Fireworks this year but dance and music concerts are being held everywhere. People around Huston are openly invited to enjoy 6 hours of live music from different singers including rap, jazz, and country to zydeco. It means there is a lot to enjoy.
This is not all, for kids and science lovers, this 4 of July virtual reality field trips to international space stations are also being held. This is because Johnson Space Center has reached 60 years at Huston so they are celebrating science featuring NASA astronauts. You can go alone, with family, or take kids along to enjoy the virtual reality field trips. This will all happen during the day and at night, fireworks will start:
You will start enjoying shows at night from Sawyer Brown and Clay Walker (hometown favorites in Huston. After the show will see the biggest and brightest shows of fireworks across Huston's gorgeous skyline. The biggest, the brightest, and the awesome.
1.     Huston
Here you go with ticketing, kids, and other details to see fireworks on the 4th of July.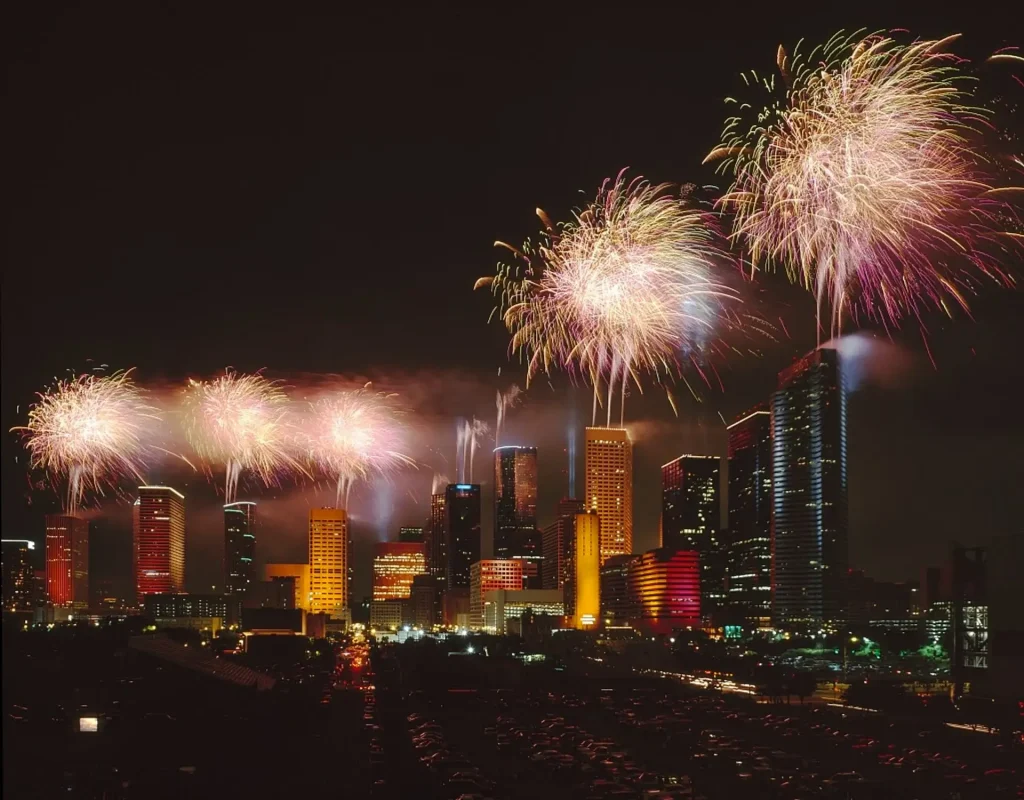 Venue:  Eleanor Tinsley Park along Allen Parkway
Time: 4 July, 4 pm
End time: 10 PM
Admission Rules: Every American will pay a $10 fee; however, children under five are free to enter the space.
Traffic Note: Metro Hov/Hot lanes will be extended until 11 pm on Mondays in order to accommodate increased traffic and people going to see 4 July, fireworks,
Best Thing: This year all the money earned from food and drinks, a large sum of it will be given to Huston Food Bank.
2.     City Center
If you are on the west side, here is another place where you can see and be part of the Independence Day Celebrations on the 4th of July.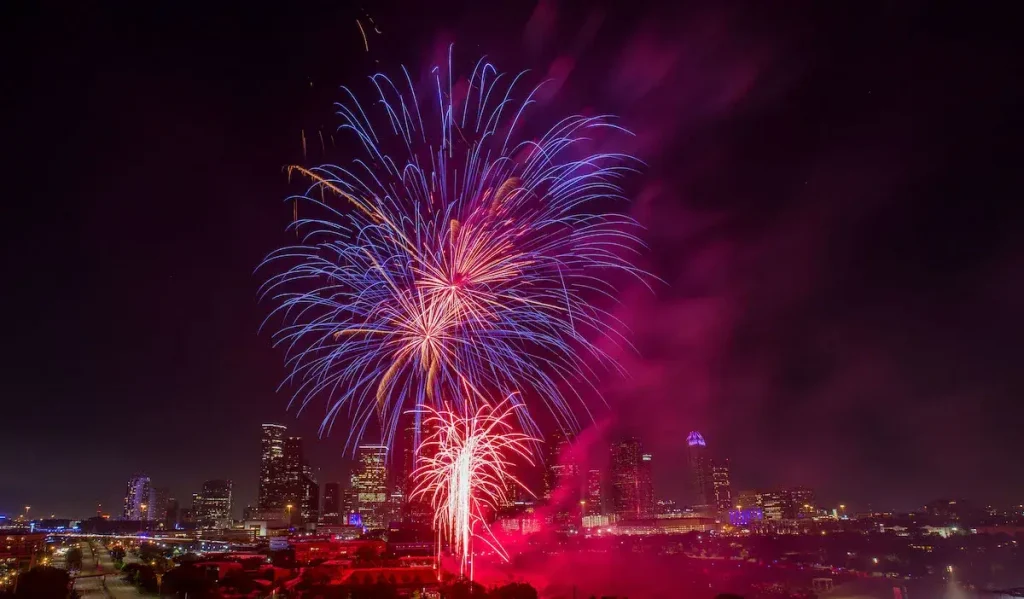 The event includes music that local singers will play live throughout the night till 11:00 PM. Here you go with the details:
Venue:  City Centre
Time: 4 July, 7 pm
End time: 11 PM
Live Concert: 9.30 PM
Admission Rules: You will see when you reach
Traffic Note: You can use the metro, city buses, or personal vehicles.
Best Thing: You can also see some people over there from different charities.
3.     Baytown
You can also visit Baytown to see the 4 July celebrations. The best thing is that these celebrations are going to start two days prior to Independence Day. Yes, the celebration is starting on the second of July.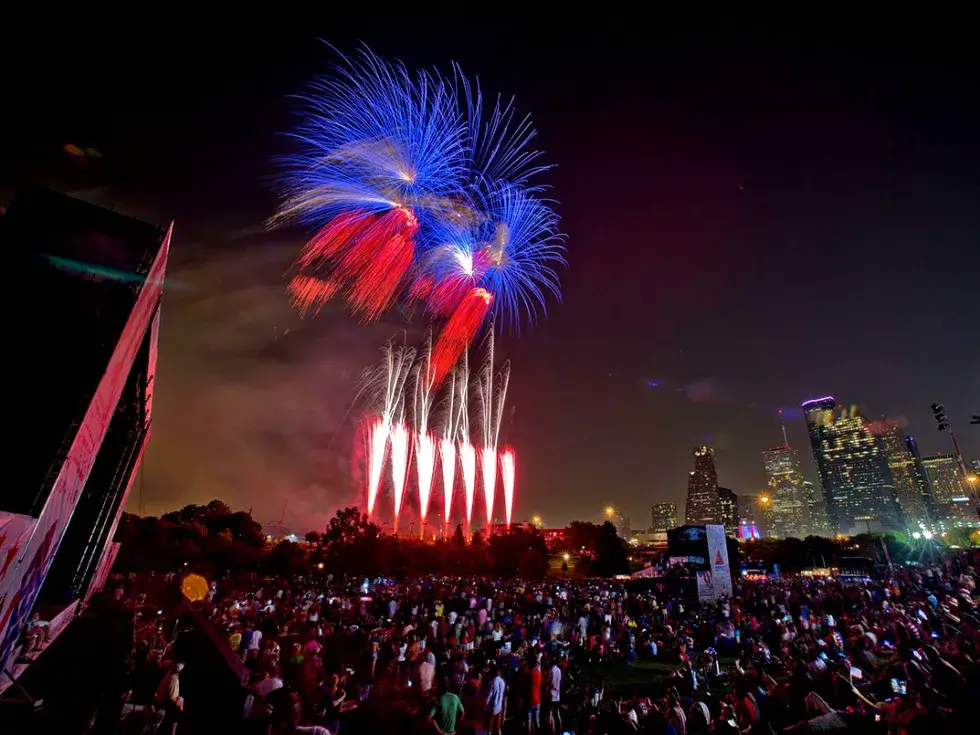 There you will enjoy live music played by different bands that locals love. Not just this, a parade show along with a fireworks finale is also part of this celebration.
Venue:  Baytown
Day: 2 July to 4 July
Programs: Live Concert, Parades, fireworks
Time: here are the details:

4 PM:  David Lee Garza
30 PM: 4th July parade
00 PM:  Cody  Hibbard
30 PM: 4th of July Ceremony
15 PM: The Band Perry
30 PM: Fireworks Extravaganza
Admission Rules: Free Entry
Traffic Note: Metro and city buses are available
Best thing: All the celebrations can be joined without paying a penny.
4.     Bellaire
You will see one of the most awaited parades of adults and kids here however the route has been changed a bit this year.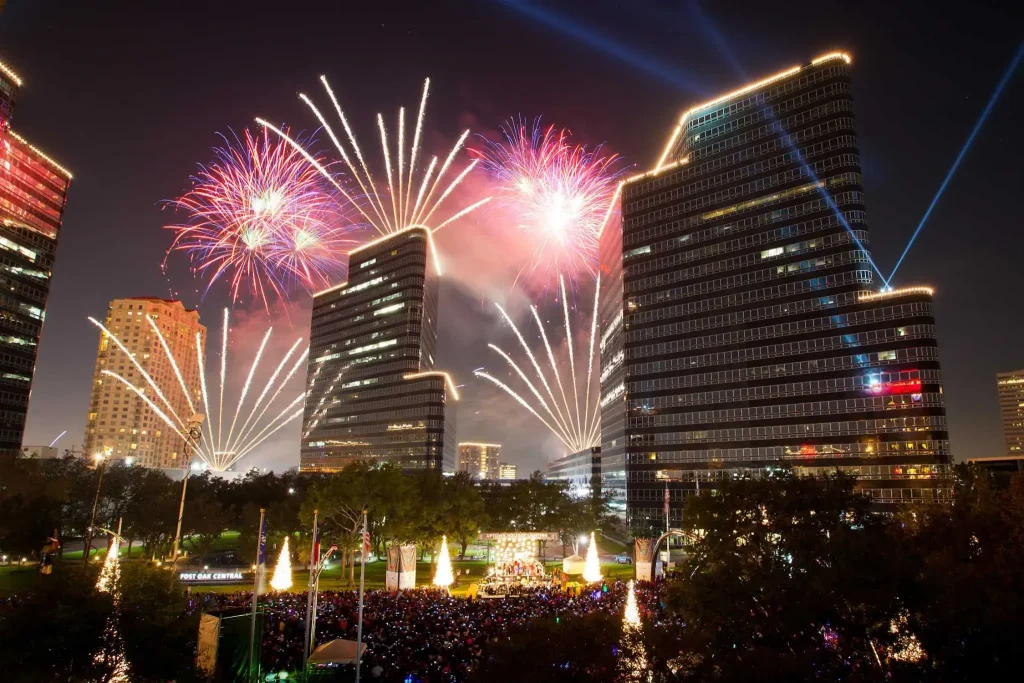 This year, the parade will start from South Rice Avenue and Valerie Street and ends at Linden Street. Along with this, a kid's bike parade will also be held. It will start from South Rice Avenue and Evergreen Street while it will also end at Linden street.
Venue:  Bellaire
Day: 4 July
Programs: Parades including a children's bike parade
Time: 30 PM.
5.     Deer Park
If you are going to Deer Park this year, you will see a different 4th Fest this year. Not just parades and fireworks, this year's Cornhole Tournament will also be held along with live music and food.
Venue:  Jimmy Burke Activity Center
Day: 4 July
Time: 7 PM
End Time: 10 PM
Programs: Parades, Live music, Cornhole Tournament, Food
Fireworks: Starts at 9.30 PM
6.    Friendswood
This year's event is being held under the name of Friendswood's Freedom For One and All which has different sets of celebrations for kids and adults. Celebrations will start in the morning and will keep going till night until the firework begins.
The party will start at 10 AM at Friendswood Drive between Heritage Drive and Stevenson Park with a parade. There will be rides, games, food, and entertainment for kids and adults that all will start at 11 am.
After the whole day celebration, the crowd will move to Centennial Park where a free concert will be waiting for you. Until 9 PM the concert will go on and at 9.20 PM fireworks will begin.
What you will see during the 4 July Celebrations in the USA?
Under the federal explosive license, fireworks are held across the country but under heavy regulations. The Fireworks industry is heavily regulated in the United States of America. Manufacturing, importing, or showcase of fireworks cannot be done without a license.
People need to apply for the licenses 15 days prior to the event every year. Firework bulks are imported from different countries every year including Thailand, Spain, and the biggest share comes from China.
As the celebration is taking place after two years, some delays have been seen in import shipments due to different reasons and many cities have banned the public display of fireworks on 4 July. This happened due to security reasons.
These cities include Castle Rock and Colorado. However, the band is temporary. The banned has been imposed due to the risk of wildfires and the dry and hot weather of these cities. A later date has been provided to the people for celebration.
Well, the fourth of July is not just about celebrations and fireworks. It is also about telling your children about the importance of the day using stories and movies. Therefore, if you are someone from a city where firework is banned don't worry.
You can watch different movies, enjoy a picnic telling patriotic stories to children, and do some crafting and cooking at home to celebrate the day. By doing so, you can enjoy.
Final Thoughts
We have tried to cover the most important places of fireworks in this content. However, if your location isn't included in our city, don't worry. You can go to your local social media groups and post about fireworks near me.
There, you will see, many people commenting and letting you know about the nearest events. You can choose the one that has activities for all. Such as rides for the kids, concerts for adults, and parade shows for everyone.
Along with this, you can also find different locations of Independence Day celebrations using google maps. You can do this using your mobile as well as your computer.
In the end, for more interesting content, news, and stuff, keep visiting us at Look broad. We post interesting content on daily basis.
You can also bookmark this site and join our newsletter to get email notifications about the new posts. You can also write to us about your feedback and suggestions.
Lastly, let's chant together,
Happy 4th July, Happy Independence Day!