How old do you have to be to drink GFuel, an energy drink getting popular all over America? G Fuel or GFuel was introduced by famous beverage brand Gamma labs in 2012.
Amongst all other beverages, GFuel was supposed to be a supplement for athletes, later introduced in the canned form. Now, everyone enjoys drinking it, and even kids want to sip on this newly plugged energy beverage.
This made parents and everybody else conscious of the G Fuel hydration age limit.
Understanding the need, in this content, we will discuss everything regarding G FUEL, its content, side effects, benefits, how old do you have to be to drink GFuel, and perfect ways to gulp it.
It is recommended to read this guide before you gulp on or let your kids sip on GFuel.
What does G Fuel do?
G Fuel is an energy drink, available in a can and powdered form, intended to increase focus. Looking at the contents, there is no added sugar, while the concoction carries plenty of macro and micronutrients, hogging vitamins and antioxidants.
However, there is one more item that entails being alert: Caffeine. You found 150 milligrams of caffeine per 12 fluid ounces.
On the other hand, when it comes to a can of a GFuel, the amount of caffeine gets doubled up to 300. It is higher than energy drinks like Monster or Red Bull.
What do 12 fluid ounces mean? It means that one tube of G FUEL Energy Crystals makes one serving, and by gulping it, you are taking 140 to 150 mg of caffeine.
GFuel does promote focus, but it is intended to encourage the focus of video games.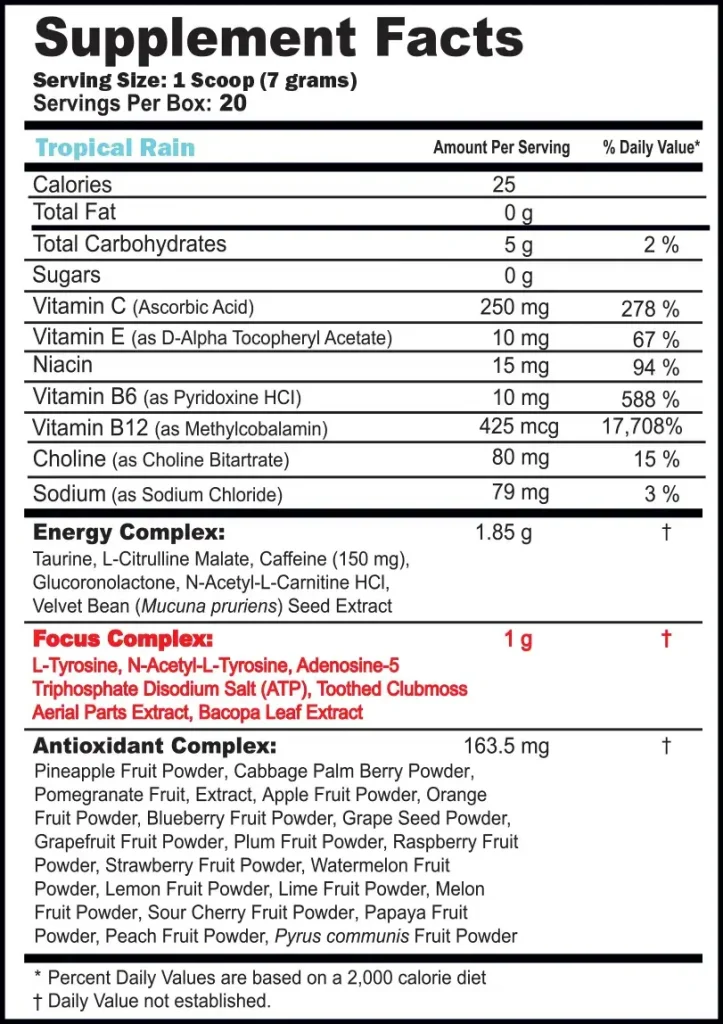 So is it safe for kids? If not, then how old do you have to be to drink GFuel? Let's carry this discussion a little further:
Is G Fuel safe for kids?
"Children under 18 should not consume G Fuel, recommendation by American Academy of Pediatrics."
As per endorsements, kids aging 12 to 18 must limit their caffeine intake per day to not more than 100 mg. Energy drinks, not just GFuel, make up more than 100 mg of caffeine per bottle, tube, or glass.
On the grounds of this, the consumption of energy drinks is strongly dissuaded amongst kids and adolescents.
Here is a bit more precise explanation for parents, being conscious about their kids' increased urge to drink GFuel and other energy drinks of this kind.
| | |
| --- | --- |
| Age Range | Maximum recommended daily caffeine intake |
| 4-6 | 45 mg (slightly more than 355 ml (12 fl. oz) of a typical caffeinated soft drink) |
| 7-9 | 62.5 mg |
| 10–12 | 85 mg (about 1/2 cup of coffee) |
| 12-17 | 100 mg |
Can 10-year-olds drink GFuel?
As a simple answer, no. If you look at the ads, you find no kids as characters promoting drinking GFuel beverages to improve gaming focus.
Can 11-year-olds drink GFuel?
No! As caffeine intake per serving can exceed 100 mg, therefore, despite having necessary nutrients, 11-year-olds are not recommended to drink or take GFuel.
Can 12-year-olds drink GFuel?
Twelve-year-olds are just entering their teenage years; however, they are still in their puberty and will have to follow the same rule as 11-year-olds.
Can 13-year-olds drink GFuel?
How old do you have to be to drink GFuel? Well, 13 is not the age to swig on energy drinks. It would be best to go with teen-safe beverages.
Can a 14-year-old drink GFuel?
Nope. 14-year-olds should still be counted as underage guys to sip on caffeinated energy drinks. To increase focus, you can try other healthy options.
Is G fuel safe for 15-year-olds?
At 15, kids pretty grownups. However, they are still not able to choose their stuff to eat or drink independently. Parents should invoke healthy drinking habits.  
How old do you have to be to drink GFuel?
So, how old do you need to be to drink GFuel?
FDA (US Food and Drug Administration) approves 400 mg of caffeine consumption per day for above 18-year-olds or adults. However, official guidelines are not available.
According to Health Canada, the caffeine intake formula for those under 12 is 2.5 milligrams of caffeine daily per kilogram of body weight.
You can calculate the caffeine intake amount or quantity using this formula. It shows that age isn't the only factor that counts when determining how old do you have to be to drink GFuel for its caffeinated content.
"As a rough estimate, kids aging 12 to 17, weighing 132 pounds can drink one full serving of GFuel."
G Fuel Hydration Age Limit
GFuel affiliate Esports Healthcare also follows the role and doesn't promote GFuel feeding for below 18s. As grownups have an enlarged limit for caffeine intake, they can safely drink GFuel energy drinks.
However, if your kids under 18 are eager to consume a GFuel, keep the quantity low. According to the recommendation, diminishing the tube size can help kids under 18 to enjoy GFuel without enhancing Caffeine intake.
How old do you have to be to drink GFuel, as a rough estimate:
Three servings of powered G Fuel will reach the caffeine limit in full-grown adults.

One serving of powered G Fuel will reach one and half times the recommended daily allowance for those under 18yr.
However, it also depends upon weight. Calculate the amount of caffeine your child is able to consume to decide can kids drink GFuel.
Is GFuel Healthy?
To decide whether GFuel is healthy, we again have to look keenly at the ingredients added to the powdered formula.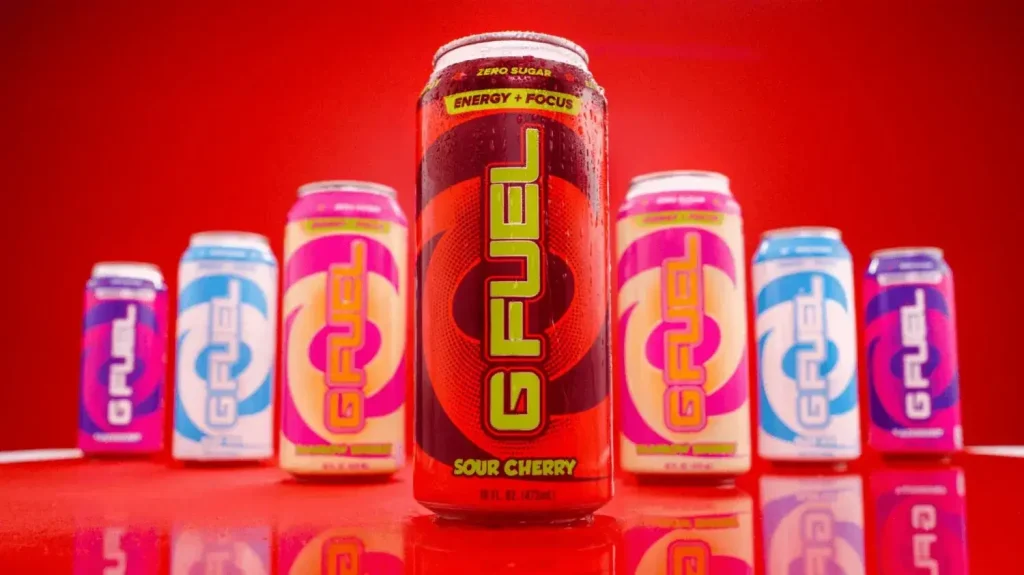 We know there are a plethora of micro and macronutrients added to the formula, but what sort of vita nutrients does it contain, natural or processed. Let's find out:
1.     No Added Sugar:
Other energy drinks have sugar in their formula, making them high-calorie energy drinks that cause weight gain in kids and adults. However, GFuel is free from sugar and carbs, which means GFuel is safe.  
2.     No Gluten:
You can expect no side effects like fatigue, bloating, alternating constipation, and diarrhea because no gluten is added to the powder.
3.     Plenty of Vitamins:
All healthy vitamins are part of the ingredients. Here is a table letting you know about the type and quantity of vitamins added to the content:
| | | |
| --- | --- | --- |
| Vitamins | Quantity | Reference Daily Intake (RDI) |
| Vitamin C | 250 mg | 278% |
| Vitamin E | 10 mg | 67% |
| Vitamin B3 | 15 mg | 94 % |
| Vitamin B6 | 10 mg | 588 % |
| Vitamin B12 | 425 micrograms | 17780% |
It means you have enough necessary vitamins safely added to the formula according to daily intake.
4.     Filled with Antioxidants
All vegan antioxidants are obtained from:
Apples:
Apple Fruit Powder

Pineapple Fruit Powder
Berries:
Blueberry Fruit Powder

Raspberry Fruit Powder

Strawberry Fruit Powder

Cabbage Palm Berry Powder
Citruses:
Orange Fruit Powder

Lemon Fruit Powder

Lime Fruit Powder

Grape Seed Powder

Grapefruit Fruit Powder

Pomegranate Fruit powder
Melons:
Watermelon Fruit Powder

Melon Fruit Powder
Stone Fruits:
Sour Cherry Fruit Powder

Papaya Fruit Powder

Peach Fruit Powder

Plum Fruit Powder
How old do you have to be to drink GFuel? GFuel is filled with the best antioxidant properties from vegan and natural sources. They help prevent cell damage, control heart disease, and never let the inflammation cause inside bodies. You have to be 18 to receive a complete GFuel serving or gulp on a complete glass.
5.     All Natural Formula:
All with this, the ingredients used in the formula are natural and vegan. These will promote health. So, overall, we can say that GFuel is a healthy drink except for the caffeine present in it.
G Fuel Side Effects
GFuel can be considered healthy soda with no side effects if consumed wisely in moderation. Though it has less caffeine in the powdered form, consuming it on a daily basis is not recommended.  
1.     Caffeine Overdose
Drinking caffeine every day is not a safe or healthy practice. It can lead to caffeine overdose. Along with this, it can also lead to caffeine intolerance.
How much GFuel should you drink a day?
You must start with small dosages at the start and examine your body's reaction to them. If it goes well, you can simply increase the amount.
How old do you have to be to drink GFuel? This is for adults.
When consumed in powdered form:
You take GFuel as a cup of coffee. Treat it in the same way. Do not consume more than one tube a day or it can lead to caffeine intolerance.
When consumed in can form:
A can of GFuel has doubled the caffeine amount of the GFuel supplement. Therefore, you should be more mindful of the quantity when sipping on a can. Do not consume more than one can a day.
How to drink GFuel Supplement?
GFuel comes in the form of powder. You can consume it by mixing it in fresh, clean water. The best thing about this beverage is it contains no secreted chemicals or ingredients in the formula. It is clean.
Moreover, the quantity of powder depends upon your taste. As a rough estimate, ½ to 1 scoop for 330ml to 750ml of water is a good amount.
But, as it is not a hard and fast rule, so you can change it according to your taste.
How long does G Fuel last?
GFuel lets you stay awake and play games effectively. Drinking one tube can last for 4 to 6 hours. For this time, your focus on the game will be increased.
However, it takes 10 to 15 minutes to bring desirable effects.
Bottom Line
So, here is our discussion on how old do you have to be to drink GFuel ends. For more interesting content, do check Look Broad FYI.