Searching for Keto soft foods after dental surgery but could not find a well-defined Soft diet food list? Don't worry!
Look broad has got you covered with her diet hacks, offering a list of keto-friendly foods you can much on without kicking yourself out of ketosis after your wisdom teeth removal.
Key Takeaways
Keto soft foods contain items that have low carb content and are too soft to stress your teeth.
You can find excellently ketogenic soft foods, including meals, diets, shakes, liquids, and snacks.
We have different types of soft foods available, and even dentists give you a complete chart of stuff you can bite without harming your dental surgery.
But, the problem occurs when your dentist is not a keto enthusiast and can't guide you through soft foods to eat while on a keto diet.  
"Keto soft foods will be low-carb and high in protein and good fats. When these three keto macros are fulfilled, your food is keto-approved."
So, keeping it in mind, we have brought you a complete list of Keto soft foods after dental surgery that you can chomp on with complete confidence.
Keto Soft Foods after Dental Surgery
Here are Low carb soft foods you can try until your tooth is healed from the surgery.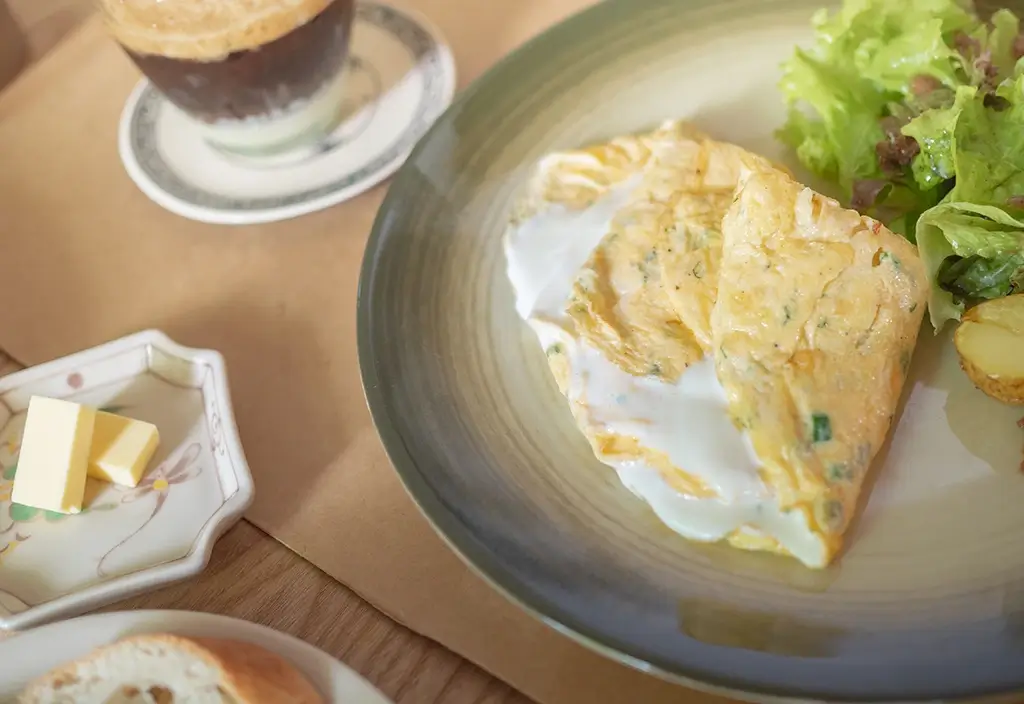 1.     Eggs (Scrambled or Boiled)
Eggs make excellent keto-friendly soft food. You can eat them scrambled or boiled, or try other recipes. Make sure the ingredients you use are low-carb. These no-effort snacks come with just 1% carb content.
2.     Greek Yogurt
Greek yogurt is a prime selection on the keto diet after dental surgery. In a ¾ cup serving snack, you will have 15 grams of proteins, 9 grams of fats, and only 5 grams of carbohydrates. What else do you need?
3.     Cottage Cheese
You can complete your calorie intake without stressing your teeth using cottage cheese which makes a complete snack as its half cup offers 88 calories and just 4.5 grams of carbs.
4.     Egg Salad
After dental surgery, the next thing in Keto soft foods is egg salad made of low-carb vegetables and boiled egg sprinkles. Do not use any nuts or seeds while preparing the salad.
5.     Low-Carb Ice Cream
Your doctors recommend you lick on ice cream right after the dental surgery. But do not go for any ice cream when following a keto diet. Halo Top has the lowest carbs to let you enjoy this lovely cool snack.
Keto Soft Foods Before and After Dental Surgery
Following are some more low-carb keto foods. You can consume this list without putting any pressure on your teeth. Check the list:
6.     Pancakes
For breakfast after the wisdom tooth removal or any dental surgery, try Birch Benders Keto Pancake with Waffle Mix. Lakanto pancakes with waffle mix are also keto friendly.
7.     Soups
Mostly soups make great low-carb foods that are too soft and don't require chewing. Make sure to choose ingredients wisely and not add any nuts or seeds.
8.     Wild Rice
Do not choose brown rice or any other rice type because their carb content can be more than your requirement. For a complete day meal, cook some wild rice as 1 cup has just 35 grams of carbs.
9.     Popsicles
Sugar-free popsicles made at home can be licked any time on a keto diet. Sugar-free popsicles from the market will serve 5 grams of carbs with one stick. Choose wisely!
10.  Milkshakes
Different brands offer shakes that are keto soft foods after dental surgery. For instance, drink Fairlife Nutrition Plan chocolate, Atkins Low Carb Nutritional Shake, Premier Protein shake, etc.
Low Carb Soft Food (A Complete Meal)
If you are looking for a complete meal that is low carb and also has soft foods inside to munch on without stressing your teeth, the following are some options to help you out:
11.  Humus
Do not consume more than one meal of humus when on a keto diet. This is a soft food, but more than two servings can kick you out of ketosis.
You can do some calculations beforehand, such as 2–4 tablespoons which make 30–60 grams, will provide 4–8 grams of net carbs.
12.  Chicken Salad
Chicken salad doesn't have high carb content. With low carbs, it also has a rich amount of fiber, proteins, and a portion of good fats.
13.  Tuna
Tuna makes a complete meal or an excellent part of your keto diet after dental surgery. The content of carbs is low, while it has no sugar or fiber. You can consume it as much as you want.
14.  Turkey
A full cup of diced turkey will have 0 total carbs and 0 net carbs. After being cooked on a slow flame, turkey becomes so soft that you can lick and swallow it without stressing your teeth.
15.  Sautéed Cauliflower
Cauliflowers are vegetables with minimal carbohydrate content. When cooked in soup or on a low flame, the overall texture gets so soft, making it one of the best keto soft foods after dental surgery.
Soft Low Carb Foods | Easy to Prepare
Here are some more low-carb enriched soft foods you can eat, munch, or swallow without harming your dental surgery or kicking yourself out of ketosis.
16.  Beans
You can try different types of beans, cook them a bit, and enjoy on a keto diet. Green beans, canned black soybeans, Shelled edamame, and boiled lima beans make excellent options.
17.  Slow-Cooker Roast Beef
The beef comes with no carbs. However, you will need to cook it for a long time so that all the meat becomes soft. Cooking on a slow flame can give you soup and broth containing no carbohydrates.
18.  Tzatziki
For those who want to eat something spicy but don't want to burn their gums, Tzatziki is here. This one of the best keto soft foods after dental surgery is prepared with yogurt that already has low carb content.
19.  Oatmeal Porridge
If you are too hungry and want to eat a big bowl of food without harming your diet, make it oatmeal porridge. It has not only a carb deficit but also minimal calorie content.
20.  Custard
Keto custard is soft dental food, prepared using just 4 ingredients and takes less than 30 mins. You can dash your favorite ketogenic fruit in it for more taste.
Dental Soft Diet Snacks (Fruits and Vegetables)
Whenever you are out of ideas for a ketogenic soft snack, fruits and vegetables come to escort you. Here are some keto soft foods after dental surgery:
21.  Avocado
High in nutrients such as fiber and potassium, the carbohydrate content in the avocado is minimal. You can remove the seed and soft munch the fruit with a spoon.
22.  Strawberries
Strawberries are also low-carb foods. However, you must know how many strawberries you can eat on a keto diet. Also, try to mash them a bit before consuming them.
23.  Lemon
Lemons, hmmm… you can use them to dash on salads, make lemonades, and for seasoning to increase the taste of different foods. Don't worry! Lemons are keto-approved.
24.  Bell Peppers
Bell peppers are low in carb content. However, you will have to cook them until they are soft before munching on them. Also, make sure there are no seeds that can get stuck in your teeth and cause pain.
25.  White Mushrooms
Not all mushrooms but white mushrooms naturally come with low-carb content. You can enjoy them raw or cooked when looking for keto soft foods after dental surgery.
Soft Diet Food List to Enjoy on Ketogenic Lifestyle after Dental Surgery
Here are some more soft foods to try. You can eat them for breakfast, lunch, dinner, or snacks.
26.  Soft Bread
Regular white, wheat, oat, rye, or multigrain bread has high carb content and is not recommended to consume on a keto diet.
However, you can check the labels for bread for being gluten-free, with high fiber content and lower carbs. Soften them a bit on the stove before consuming.
27.  Pho
Pho, when prepared using noodles, is not keto friendly. However, bone broth is a super healthy and completely ketogenic soft food. You can sip it after dental surgery.
28.  Sour Cream
Full fat sour cream is keto friendly. One gram of full-fat sour cream has only 2.5 grams of carbs. Click the link to learn how to eat sour cream on a keto diet.
29.  Shakeology
Shakeology is a special shake from a brand. It is made for ketogenic dieters and ketogenic lifestyle followers. This is soft and healthy, one of the perfect keto soft foods after dental surgery.
30.  Guacamole
Guacamole is full of healthy fats, and keto definitely encourages its dieters to munch on healthy fats. Use this avocado dip to enhance your snacking experience.
Low-Carb Soft Keto Foods after Dental Surgery (In a Nutshell)
The list doesn't end here. We have some more options of soft foods, which are also keto friendly you can choose to eat on a keto diet.
Salami

Fish

Whipped cream

Pumpkin soup

Spinach

Apple Sauce

Cantaloupe

Peaches

Cucumbers

String cheese

Deviled eggs

Celery

Edible seaweed

Peanut butter

Melted chocolate

Almond butter

Kale Chips

Low-carb cookies

Banana Pudding

Fruit cocktail
Bottom Line
Our today's discussion ends here. We have added 50 keto soft foods after dental surgery. For more information, keep visiting Look Broad Blogs.