Often we come across some health experiences that we don't understand, for instance, the whole body shaking in your sleep.
Although this phenomenon is not very common, still you are not alone in feeling a tremble in your body at night during sleeping or after waking.
Key Takeaways
Many people experience their whole body shaking in sleep or suddenly feeling cold and trembling after waking up.
This is a common condition associated with psychosis mad mental disorders, which can be chronic to mild.
Stress, anxiety, panic attacks, work burden, lack of sleep, or high caffeine intake are some of the triggers of body tremors.
Medical conditions like thyroid or hypoglycemia can also cause body shakes.
Simple lifestyle changes are recommended for cure and treatment.
But the question is, why are you feeling such a condition, and is it worrisome? Many people reported suddenly feeling cold and shaking at night.
Can we correlate both conditions? Do you need to see the doctor?
Woohoo, hold the horses. First of all, please note that waking up with internal tremors is not dangerous 80 percent of the time.
However, in some cases, this can be alarming, but in this situation, it comes with some other symptoms.
So, to brief you about all the causes behind tremors at night and some solutions on how to stop body shaking while sleeping, here is a detailed health guide by Look Broad about Health Issues.
Tremors at Night
Tremors at night is a condition that a person feels during deep sleep that involves involuntary, rhythmic muscle jerking, shaking or twitching.
Tremors can occur in one muscle to different muscles and can be identified by several different symptoms.
People often confuse Body tremors with myoclonus as they both involve hyperkinetic movement disorders. However, both conditions are different.
You can identify the difference between Tremor and Myoclonus by checking the shaky movement.  If you are suffering from Rhythmic oscillatory movements, this is a tremor. However, non-rhythmic jerks are myoclonic conditions.
Whole Body Shaking in Your Sleep
Whole body shaking in your sleep is not a disease but a symptom of some health conditions you might be suffering from or having a risk.
We have plenty of causes behind internal tremors upon waking. These are mostly not alarming or harmful and require you to see a doctor immediately. Some nominal changes in your routine will help you reduce the symptoms.
Suddenly Feeling Cold and Shaking at Night – Causes
Some most common causes related to whole body shaking in your sleep are associated with mental health issues which can be from simple to minor things, as common as stress and anxiety.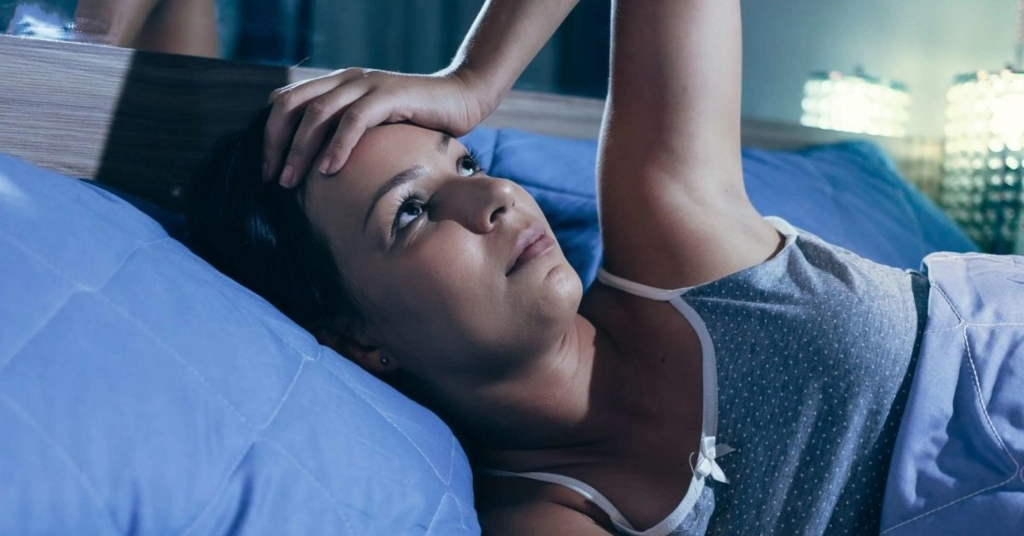 Let's find out about them one by one:
1.   Anxiety:
Body shaking is medically known as sleep jerks, hypnic jerks, or hypnagogic jerks. It happens when your brain feels stressed out.
Due to anxiety, your brain tries to relax the body and its parts in its own way, which can lead to sudden jolts.
It usually happens in animals when they feel danger around them while sleeping; the same can be experienced by humans too.
2.   Stress:
Stress can also cause you to feel your whole body shaking in your sleep. This stress could be because of personal issues or work.
Eradicating the symptoms of stress and pressure in your brain can lead to difficulty sleeping, and in some cases, you might feel like your complete body is trembling.
3.   Panic Attacks:
Panic attacks come with or without reason. Our brain functions in a different way. It can bring symptoms of some painful memories out of nowhere and cause intense anxiety.
It usually happens when we try to sleep at night and trying to get relaxed. So a panic attack might make you feel like your whole body is shaking in your sleep.
4.   Death of a Loved One:
Sometimes, the death of a loved one can cause extreme stress and anxiety in a person, which can lead to sleep apnea and other related issues.
Tremors at night can also be one of the causes behind this because your brain goes into a continuous phase of logging which leads to severe problems. However, these go away with time.
Body Shaking for no Reason at Night – Bad Lifestyle Causes
Some bad lifestyle habits can also lead to waking up feeling weak and shaky. What are those habits? Below is the detail:
5.   Overwork:
Taking the burden of work and overworking can make you shake at night while sleeping or upon getting up. You might wake up in the middle of the night shaking and feeling freaked out.
6.   High Caffeine:
Consuming drinks and stuff high in caffeine can also make you feel trembling in your body without any reason at night. If you are a coffee, tea, or cigarette fan, you are more prone to such attacks.
7.   Lack of Sleep:
Not taking enough sleep due to any reason like stress, work burden, emotional issues, anxiety, or anything can lead you to your whole body shaking in your sleep.
8.   Sudden Changes in Sugar Levels:
Sometimes the blood sugar level of a person drops too low, even when they don't have diabetes or any such health issues. This thing can make you tremble in sleep or while you wake up.
Waking Up Shivering Cold While Sleeping – Medicinal Causes
Medical causes for internal tremors are also there, which cannot be ignored. However, these aren't the reasons to worry or feel anxious. These are common matters too: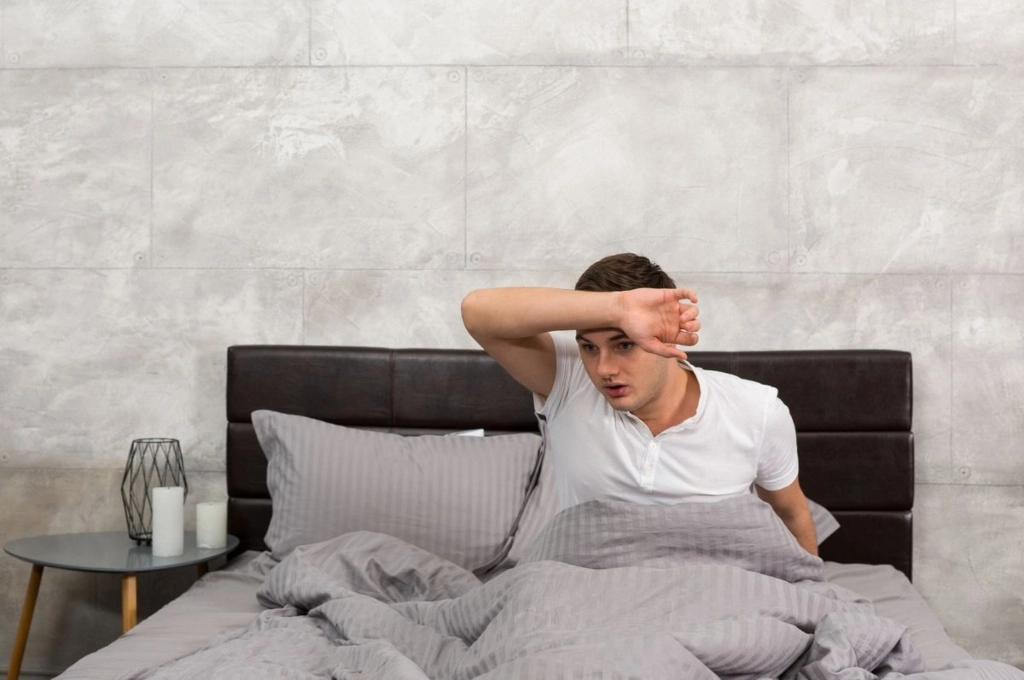 9.   Thyroid:
The thyroid gland is integral for health, but an overacting thyroid can lead to health issues like tremors at night. It is the same as a thyroid person who would feel increased blood pressure, appetite, or racing heartbeat.
10.   Hypoglycemia:
Hypoglycemia isn't a common condition, but something diabetics can suffer from. During this, the blood sugar level drops down to a shallow level causing tremors, shaking, or trembling in the body during sleep.
11.   Medication Side Effects:
Diabetic and asthmatic medications can come with side effects making you tremble at night, during sleep, or after waking up. You can consult your dr. About this to change the medicines.
Shaking while Sleeping – Serious Causes Need to See GP ASAP
The above-mentioned whole body shaking in your sleep causes was related to issues that don't require a GP's attention.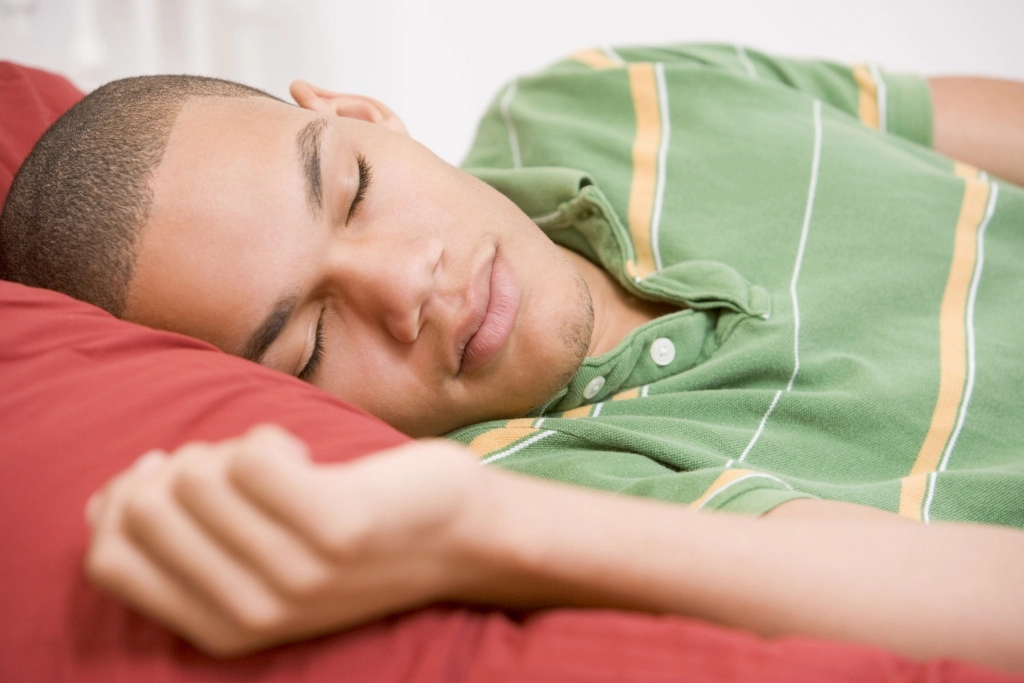 However, now the grounds of Body tremors at night we are mentioning below require instant contact with the doctor.
12.   Neurological Disorders:
Continuous stress or anxiety can lead to neurological disorders, or sometimes, a person can be born with it.
However, if the body trembles during sleep due to this problem, it will need immediate attention. The other symptoms can also be seen during this.
13.   Electrolyte Imbalances:
Electrolyte imbalance means occurs when a body dehydrates due to any reason. If it happens at night, you might feel your whole body shaking in your sleep. In this condition, see a doctor.
How to Stop Body Shaking While Sleeping?
Some common symptoms of body trembling at night during sleep or while getting up can be treated at home with simple tips. How to do it? Let's find out in the lines coming ahead:
1.   Take Proper Sleep:
Lack of sleep triggers such conditions, so you are advised to take a proper nap at night. While sleeping, take a good posture that doesn't impose stress on your chest.
2.   Drink Plenty of Water:
Dehydration causes body tremors at night; to avoid this, you are advised to drink plenty of water. Make sure your water intake is complete every day.
3.   Keep from Stress:
Stress, anxiety, and other such issues are leading grounds for body shaking and feeling cold at night for no reason, so ensure to keep from stress.
4.   Do Not Take Work Burden:
Bearing a burden at work is not a solution. If you think your workplace is taking your energies more and leaving you exhausted, try talking to the manager or switching your job.
Nothing is more important than health; by doing so, you can help your whole body shaking in your sleep.
5.   Practice Yoga:
Yoga is one of the perfect ways to keep from stress and anxiety, along with helping you get a good night's sleep. Pranayama mudra is most advised in this regard.
You will have to consult an expert and learn about this mudra and then do it on regular basis.
6.   Meditation:
Meditation helps you relax and don't require you to do specific poses like yoga. So, if you cannot do yoga, at least do meditate on a regular basis and try to relax.
7.   Reduce Caffeine Intake:
Make sure to reduce your caffeine intake and try to switch to healthier drinks. If you feel exhausted with tea or coffee, consult an expert to find perfect substitutes for coffee or tea.
8.   Stay Happy:
All with this, practice happiness every day. Happiness leads to relaxation, diminishes stress and anxiety, and promotes sleep.
Bottom Line
We hope that you have found the answers to your queries, such as the causes of whole body shaking in your sleep, why you wake up shaking, or why you are shaky in the morning.
We have added all causes which can ground or trigger body shaking during sleep, along with some easy-to-follow tips to keep from such issues.
However, if the problem persists, try to consult a physician or psychiatrist nearby and for more information, keep visiting us at lookbroad.com.